Introductory data on meiotic structures in Allium senescens L. subsp. montanum (Pohl) Holub
Romuald Kosina

Plant Speciation Group, Institute of Environmental Biology, University of Wroclaw, Przybyszewskiego 63-77, 51-148 Wroclaw, Poland

Agnieszka Małecka

Plant Speciation Group, Institute of Environmental Biology, University of Wroclaw, Przybyszewskiego 63-77, 51-148 Wroclaw, Poland
Abstract
Examples of zygotene chromosomal configurations in Allium senescens subsp. montanum are presented. Bivalents do not dominate in a zygotene stadium. Some bivalent segments show deletions. Also, tri- and tetravalents segments are observed. The conjugation of SAT-chromosome shows that a translocation has occurred in the SAT segment. In addition, univalents indicate that meiotic behaviour of the species is unstable.
References
Ambros P.F., Matzke M.A., Matzke A.J.M. 1986. Detection of a 17 kb unique sequence (T-DNA) in plant chromosomes by in situ hybridization. Chromosoma 94: 11–18.
Friesen N., Herrmann N. 1998. Taxonomy, chorology and evolution of Allium lusitanicum – the European "A. senescens". Linzer Biol. Beitr. 31: 815–830.
Gillies C.B. 1989. Fertility and chromosome pairing: recent studies in plants and animals. CRC Press, Boca Raton.
Henegariu O., Heerema N.A., Wright L.L., Bray-Ward P., Ward D.C., Vance G.H. 2001. Improvements in cytogenetic slide preparation: Controlled chromosome spreading, chemical aging and gradual denaturing. Cytometry 43: 101–109.
Khazanehdari K.A., Jones G.H., Ford-Lloyd B.V. 1995. Meiosis in the leek (Allium porrum L.) revisited. I. Prophase I pairing. Chromosome Res. 3: 433–439.
Loidl J. 1988. SC-formation in some Allium species, and a discussion of the significance of SC-associated structures and of the mechanisms for presynaptic alignment. Plant Syst. Evol. 158: 117–131.
Małecka A. 2008. Mejoza u Allium senescens subsp. montanum. MSc thesis, University of Wroclaw, Wroclaw.
Pastor J. 1982. Karyology of Allium species from the Iberian Peninsula. Phyton 22: 171–200.
Schwarzacher T., Ambros P., Schweizer D. 1980. Application of Giemsa banding to orchid karyotype analysis. Plant Syst. Evol. 134: 293–297.
Shopova M. 1966. The nature and behaviour of supernumerary chromosomes in the Rhizirideum group of the genus Allium. Chromosoma 19: 149–158.
Speta F. 1984. Über Oberösterreichs wildwachsende Laucharten (Allium L., Alliaceae). Linzer Biol. Beitr. 16: 45–81.
Zhang J., Liu X.R., Zhang F.X., Liu J.X. 2012. Microsporogenesis and development of the male gametophyte in Allium senescens L. (Liliaceae) in China. Plant Syst. Evol. 298:1619–1624.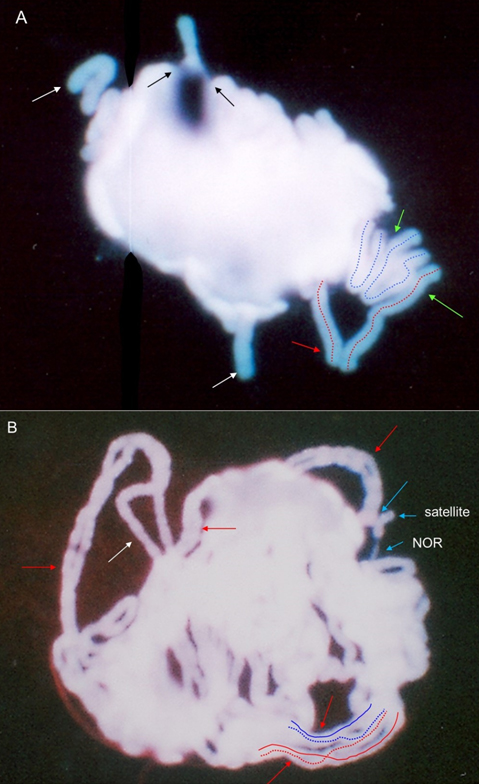 This work is licensed under a Creative Commons Attribution-NonCommercial-NoDerivatives 4.0 International License.
The journal is licensed by Creative Commons under BY-NC-ND license. You are welcome and free to share (copy and redistribute the material in any medium or format) all the published materials. You may not use the material for commercial purposes. You must give appropriate credit to all published materials.
The journal allow the author(s) to hold the copyrights and to retain publishing rights without any restrictions. This is also indicated at the bottom of each article.